IQM Seminars
Combining Eastern protocols of healing handed down from 35 generations of Shaolin monks with Western anatomy and quantum mechanics, Integrative Quantum Medicine™ (IQM) was developed to facilitate immediate results in extraordinary circumstances.
From migraine headaches, allergies, chronic back pains, severe illnesses and accidents to addictions, traumas, emotional imbalances, practitioners are now able to access resolutions in minutes alleviating pain and suffering that may have gone on for years.
During this hands on interactive seminar students learn the fundamental theory, methodology and technique to diagnose and correct ailments within minutes.  They will have the opportunity to work on themselves and each other. By the end of the seminar students will have the ability to heal themselves and others in person as well as remotely with immediate results.
LEVEL 1 SEMINAR
* How to Alleviate Pain IMMEDIATELY
* Reverse Engineering of Disease
* How to Muscle Test Accurately
* Correct Physical Disorders without Physical Contact
* Transform Mental, Emotional & Psychological Issues
* Eliminate Psychic & Spiritual Blockages
* Remote Healing
June 23-24, 2018 
Saturday and Sunday 9am to 4pm
Location: Overland Park, Kansas
Tuition:$300 and $200 for Reviewing Pre-Register by May 15, 2018
Reviewing Level 1 for June Session
---
LEVEL II SEMINAR
* How to Address Specific Diseases from Diagnosis to Resolution
* How to Identify Triggers
* Weight Management: Gain or Loss
* Vision Improvement with Immediate Results
* Age Reversal: The Energetic Fountain of Youth
* Performance Enhancement: Expanding your Potential
* Prosperity Manifestation: Creating Abundance
Friday, June 29, 2018 1-5pm
Saturday, June 30, 9am-4pm
Sunday, July 1, 9am-4pm
Location: Overland Park, Kansas
Tuition: $500, $400 for Reviewing Pre-Register by June 1, 2018
Reviewing Level II for June Session
*Noorah is available to travel to your city to offer her Level I and Level II seminars.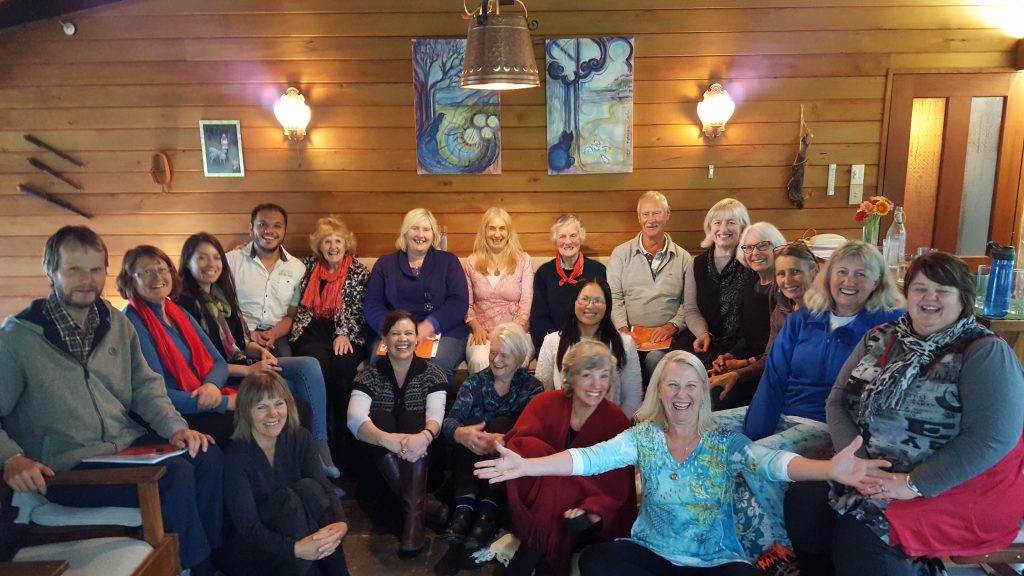 "I'm not sure where to start: I had been symptomatic for Lupus – a baffling Auto-Immune Disease- since I could remember, and through IQM – where I thought I was coming to learn to heal others – healed myself. Working on specifically my Lupus in the course, we completely cleared it and my symptoms. I think the most surprising thing was getting through the month, looking back, and realizing that I had had my first month in my life without symptoms. The relief I feel cannot be described. Sitting here writing this, It's amazing to say that I am actually symptom free, lupus free."
~Casey Hackmeyer,Queenstown, New Zealand  
"After completing Level I, I feel like I have been given a foundation piece of my "Life puzzle" …like looking at a jigsaw puzzle, and knowing the pieces would eventually make sense, but now this piece is in place, I can make out the "completed picture" so to speak.."
~Chloe Rowe, Wanaka, New Zealand  
"Noorah, expressing my heart-felt thanks and gratitude for your really helpful and clarifying session.

 

I feel very happy and buoyant and have sparkly bits round that which is yet to come!"
~Shelley Reid, New Zealand  
"Noorah's seminars are not to be missed. First, is her wonderful ability to teach her IQM classes with joy, enthusiasm, and clarity. Everything is well measured, explained fully, and often enriched with little anecdotes from her own rich life experiences. Second, is Noorah's deep knowledge of her subject matter: make no mistake, Noorah knows what she is talking about – she has a palpable, yet humble spiritual presence, which is very empowering to her seminar participants. She is a gifted teacher, and I say this after 23 years as a University Lecturer in Science. Will her classes change your life? They have mine. I thoroughly recommend that you join in, and find out for yourself."
~Dr Peter Harper, Diamond Harbour, New Zealand
"Learning IQM Level I is like finally having a dashboard for monitoring every aspect of my life and making the necessary adjustments. Without IQM I was asleep at the wheel without knowing how to correct an imbalance. I feel my life taking off with the confidence I can deal with any challenge and help others in ways beyond belief."
~Joa Janakoayas, President of University of Mt. Shasta, CA.
"Noorah's way of presenting and teaching IQM is very engaging and clear. She gives the right amount of theory and background, balancing this with lots of practice of the techniques and is always able to give helpful and interesting answers to questions. We quickly learned how to muscle test using the 'O-Ring' which is such a powerful test and easy to use. In two days Noorah gave us a wonderful grounded experience of the fundamentals and potential of IQM. She had some good stories to tell and is herself a wonderful example of the power of IQM – full of life and light!"
~Sheila Lisster, Stroud, UK
"The class with Noorah is so amazing with an enormous flow from the divine. She and I became one as she imparts the teachings. Time stood still and it was effortless. I learned subliminally and so much more!!!"
~Karen Pinedo, San Rafael, CA
"In Noorah's Level I seminar I experienced her big knowledge of IQM and felt comfortable and listened to. Noorah comes from her heart and has the ability to tune into everyone's needs thru her loving and nurturing presence. I will be recommending her class to my friends."
~Maqua Iqua, Mt. Shasta, CA
"Thank you, Noorah, for the journey you have taken, the healing you have done, to enable you to offer what you do now and for being a trailblazer. From what I experienced you embody what you teach in a very human way."
~Sarah, Oxford, England