Conscious And Effective Communication
Find your Voice & Speak Authentically
A 2-Day Seminar for Women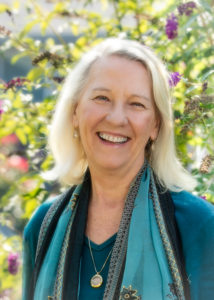 How would you feel:
Being in your Integrity and Listening to others without judgement?
Standing in your own Power communicating comfortably?
The reason to come to this seminar is to:
Stop your negative self-talk
Learn to listen to what you are saying
No longer 2nd guess what it is you want to openly communicate
Dates:  April 27-28 9:30 am to 4:00 pm each day
Location: Opawa
Tuition:     NZ$440 ($300 USD), includes manual, tea and snacks.
---
"Noorah Hansen is a Master Communicator who works with great compassion, skill and humor and has facilitated amazing courses that help people stand more powerfully in who they are, speak with great love and clarity, and deepen into more meaningful relationships. If you would like to feel more connected with your partner, experience more honest, loving communication with your child/parents, and be more authentic with your friends, this is an amazing opportunity to learn and practice."
~Kirsten, Uffington, England
"You are the facilitator, teacher and trainer that I really trust. Your communications seminar affected me in the most positive way. I can tell you that my communication professionally and in my personal life has improved enormously."
~Rita Archibald, California
"Just a note to let you know how much your conscious language and communications class has helped me in my life. I was a student about 20 years ago and took your classes several times. I still use the information everyday to help me stay present and to achieve my life goals and dreams. The information was so helpful in teaching me how my language and some of my communications to myself were limiting my ability to have what my heart desired. Taking your course helped me to open up to new possibilities and to create my life consciously. It is the most practical and fun course that I have ever had. I have and will continue to recommend it to others. Thank you, thank you, thank you!!!"
~ Tara Crane, Sebastopol, CA
"Noorah's way and style of teaching Conscious and Effective Communication has blown me away! Talking in the present moment is a practiced communication and I am loving how it is challenging me to talk and think differently instead of talking at 100 miles per hour! Noorah's humour and the way she holds space for each of us on this course, was profound. Thank you Noorah for teaching this magical course, the world is a better place with you in it."
~ Michelle Carpenter, Queenstown New Zealand
"A big THANK YOU to Noorah for a truly amazing and inspiring 'Conscious and Effective Communication' retreat, for being your awesome self and your heart felt humour when delivering the content. I have learned so much about communicating from my heart, enhancing my relationship with my partner, family, clients and most importantly myself! I gained a deeper inside in how to still my mind and how clarity and authenticity in my thought patterns and goal setting attract positive change. Being myself and to speak my truth has been empowering! I am truly grateful!"
~ Alex Bowles, Lake Hayes Estates, New Zealand
"Thank you dearest Noorah for your extraordinary insights, your delightful humour, your far-reaching skills, patience, love and wisdom. Your facilitation of 'Conscious and Effective Communication' enabled much deep healing, clearing the way for the heart-centeredness and clarity of intention necessary for me to communicate with conscious authenticity. This for me is such a huge and important break-through – It makes my communication so much clearer, easier and more direct. It also gives improved definition to much of my life, and as I consciously apply the principles through clearly defined intentions, all aspects of my life are empowered. I am most grateful."
~Raeul  Pierard, Auckland, New Zealand
"
A huge, warm thank you to Noorah  for her superb presentation during the weekend event 'Conscious and Effective Communication'. Noorah kept impressing on attendees the importance of clarity and authenticity in our communication with others, and explored the barriers to this, followed by the tools to promote conscious speaking, listening and writing. I highly recommend signalling interest to Noorah for her to return to New Zealand and offer this again."
~Annwyn Hanham, Auckland, New Zealand
"The follow-up study group has helped me in several ways. First, listening to situations presented by others gives depth and expansion in my understanding of conscious communication through your comments and examples. Second, the group setting gives me experience in speaking about my own personal growth through your guidance. Third, I think we can all agree that it's more like a therapy session in working through our blocks in communication! I feel deep gratitude for you and all that you have taught me."
~Sarah W., Kansas